John Spadaro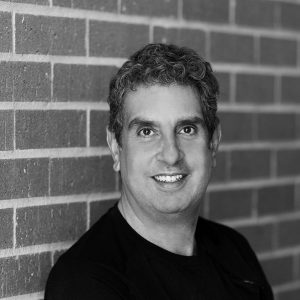 John Spadaro is a seasoned stylist and expert hairdresser that has excelled in the beauty industry for over 25 years. A master of his craft, John is no stranger to providing professional styling services that continually exceed the expectations of his clients. John's infectious personality and impressive accreditations in the industry have amassed an enthusiastic and dedicated clientele.
Following his graduation from the Academy of Cosmetology in his hometown of Dubois, PA, John quickly became a leader in his field by obtaining his instructor license from Pivot Point International in Chicago. He subsequently returned to his alma mater to impart his styling knowledge on new cosmetology students. After teaching at the Academy of Cosmetology, John became an essential part of the creative team at Houston's Lord & Taylor's Galleria Salon. He quickly rose to be a well-respected voice in the styling industry during his subsequent work with Tova Kindred at Tova Day Spa, where he dedicated 24 years and gained a devoted following.
John joined Therapy Hair Studio in 2009, and his extensive experience and many accomplishments make him an integral member of our team. His advanced training in New York, Los Angeles, and London has made him indispensable to Therapy. Although clients flock to John for his expertise, his most critical clients are his two beloved West Highland White Terriers, Vivian and Anna—whose fur he styles when nobody is looking.