Kelly Schroeder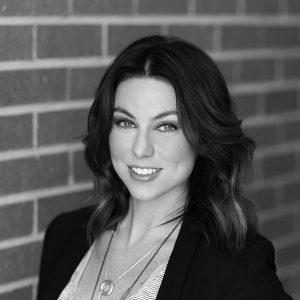 Kelly Schroeder is a professional stylist at Therapy Hair Studio who specializes in hair extensions, and advanced color techniques. Her creativity and passion have earned her a sterling reputation among Houston's best hair stylists. She has had a long and decorated career in the styling industry, and has an impressive resume to prove it.
She trained as a Kevin Murphy educator in 2008 and later assisted with Kevin Murphy shows across the country. She started her training in Vidal Sassoon techniques in 2012 and began working on her Martin Parsons up-do certification in 2013. She has taken a multitude of classes, including L'Oréal's Balayage class, L'Oréal's face shape class, Oribe's styling class, Aveda's hands on men's cutting class, and Vidal Sassoon's cutting class in Chicago. She has traveled all across the country, pursuing various training opportunities that have helped her perfect her craft. Because of her extensive training and incredible results, Kelly has grown a loyal clientele for her work with both hair extensions and color.
Kelly works closely with the Therapy Editorial team, doing hair for photo shoots. Using her sharp skills and keen attention to detail, Kelly brings out the best in the hair of every client.