Suleiman Telfah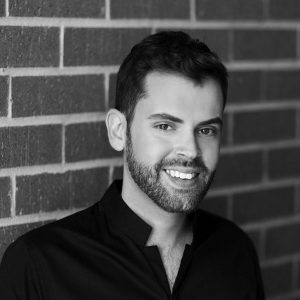 Suleiman's passion for beauty and fashion, coupled with his artistic ability, has led him to pursue his dream of upscale professional styling. Suleiman, known as Suli to his elite clientèle, is one of the most sought-after hairstylists in all of Houston. He is trilingual, boasting fluency in Arabic and Spanish, as well as English. Suli specializes in curly hair and event styling. He loves to create the perfect style to complete the perfect look, and often draws his inspiration from the latest in fashion. Precision and dedication to delivering a fabulous style is his ethos.
In 2007, Suleiman graduated from the renowned Orlando Pita Master Styling Class, and he became a praised hair stylist shortly thereafter. He continued on to polish his art at L'Oreal Professional, where he attended several classes and learned the intricacies of human hair. He moved on to Bumble & Bumble, where he not only advanced his styling education, he became an educator. Along with his extensive formal education, Suli studied under international artist Loris Fusi Goldberg for over two years before joining the Therapy team.
Suleiman continues to be one of the most desired stylists in the Houston area, as his work has acquired widespread praise and accolades. His work has been featured in fashion displays such as Miss Texas and other beauty pageants, as well as on MTV's Battle of the Bands. In 2010, Suleiman's styles were published in Houston Magazine for shattering modern ideas of what can be done with hair.
Suli's passion for fashion has made him no stranger to fashion shows across the globe. During his most recent trip to New York Fashion Week, Suleiman was able to derive inspiration for future styles from working with master designers like Rodarte, Theory, and 3.1 Philip Lim.