8 Reasons Why Men Should Get Facials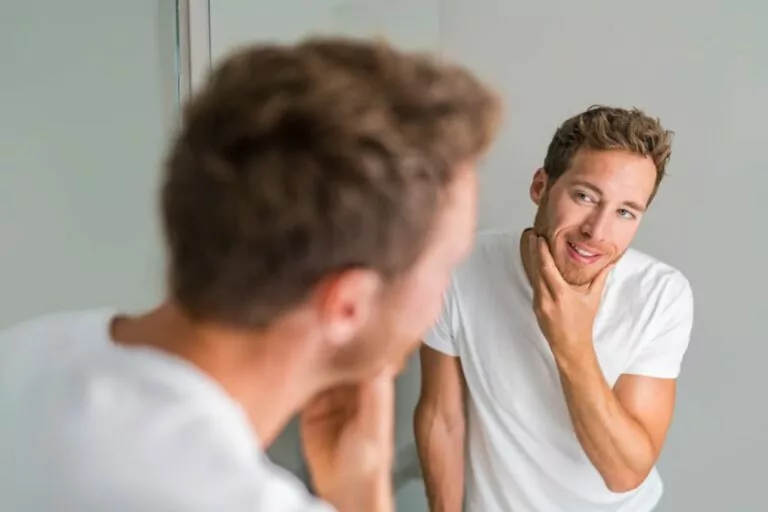 If you're a man looking to take care of your skin, why not try facials? Facial treatments are usually seen as an indulgence for women but they are actually just as beneficial for men. Beyond the means of relaxation, facials ensure healthy and radiant skin while cleansing pores and other irritants.

At Therapy Hair Studio, our luxury facials are suitable for everyone. They offer customized experiences inclusive of purifying probiotics, 100% organic treatment, followed by a relaxing shoulder and arm massage.

Continue reading to learn more about 8 different reasons why men should get facials. 
1. Facials Provide Deep Cleaning
A facial treatment normally begins with your face's deep cleansing. Most facials include using steam to open up the pores and help soften dirt hiding deep beneath your skin. Regular face washing with soap and water will not be able to achieve the detoxifying effect a facial treatment can provide. You can only get your skin thoroughly cleaned with a professional facial.
2. Preps Your Skin for a Smoother Shave
Shaving is a part of any man's grooming routine. Facial treatments can effectively address the irritation that shaving causes the skin. It decreases its side effects and helps the skin recover and heal, bringing back its natural look and texture. Facials still have benefits for men who grow beards and do not shave regularly. The skin beneath your facial hair will benefit from the facial steam and massage. It will also help to keep it looking nice and clean.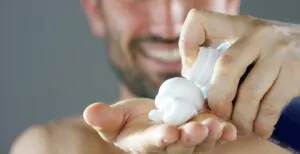 3. Safe and Effective Exfoliation
Exfoliation processes the removal of dead skin cells from the skin using an exfoliation tool or chemical. However, it's pretty standard for dead cells not to shed fully, resulting in clogged and dry skin pores. Exfoliating through facial treatment prevents this from happening. Facials can zero in on the deep skin layers to remove trapped dead cells. Only professional estheticians are knowledgeable in safely using chemical exfoliators that can produce excellent results. 
4. Better Extraction of Blackheads
One of the more popular benefits of getting facials for men is blackhead extraction. Since deep cleansing of the skin is involved in facial treatments, blackheads are the usual skin irritants first to go through manual plucking. 
Extracting blackheads is not the same as popping zits on your face, which can result in scarring. Facials performed by professionals ensure that blackheads are removed safely without causing damage to your skin. 
5. It Teaches You About Proper Skin Care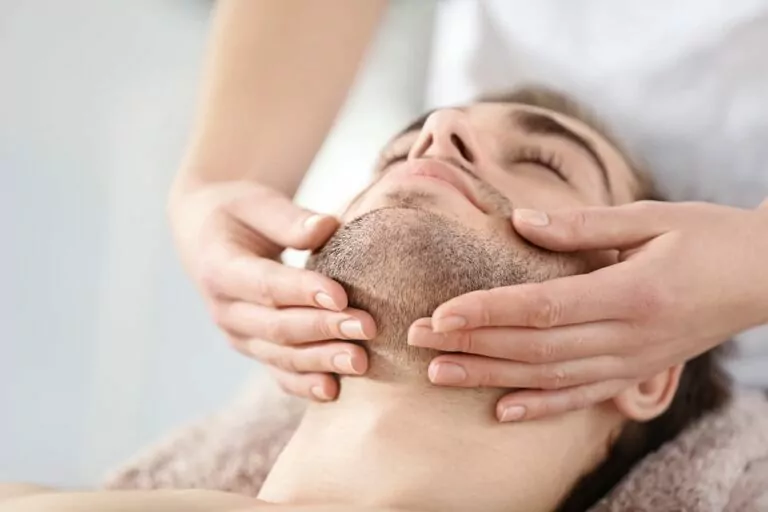 Getting a facial treatment also allows you to learn from your facialist about skin care. Professionals in this field make it a point to know the concerns about your skin and how they can be best addressed. They examine your skin and learn things about it, in order to give you informed suggestions on how to best treat it. Offering advice on what procedures should be done and skin care products they believe would be best suited for your skincare is another added bonus of making facials a part of your skincare routine.
6. Relieve Facial Tension
Men can often experience tension on their faces without realizing it. Stress is the main culprit behind this. A facial massage can help relieve contracted muscles that cause tightness in the forehead or around the eyes. You are sure to feel the difference after getting a facial. Enjoy the relaxation during and as an after-effect!
7. Time for Relaxation
Taking care of your skin can also be a good time for relaxation. Scheduling an appointment for a facial can keep your face in its best condition and give you a much-needed break from work and other tasks. In fact, one of the main reasons why men are drawn to facials is because of the relaxing time it provides. Sit back and enjoy the experience of a relaxing facial and massage!
8. The Professionals Know Better
Professionals are best equipped to do facials for men. They have the proper knowledge and tools to keep your skin looking vibrant and healthy. Rather than trying different products or techniques on your own, it's best to go to the professionals for facial treatments. They have the proper skills, tools, and products to guarantee excellent results.
If you are looking for the best facial treatment in Houston, you should check out Therapy Hair Studio. We offer various facial treatments to keep your skin in the best possible condition. Enjoy a thorough cleansing and extraction tailored to your skin's specific needs, followed by a massage for your arms and shoulders. Additionally, Therapy Hair Studio's signature chemical peels can help to remove dead cells and decrease fine lines. Our "Go and Glow" resurfacing treatment can also help to eliminate dark spots and other skin blemishes. 
Are you ready to experience a relaxing facial treatment and enjoy radiant results? Call Therapy Hair Studio at (713) 355-4247 and schedule an appointment today.