Choosing the Best Professional Hair Stylist for You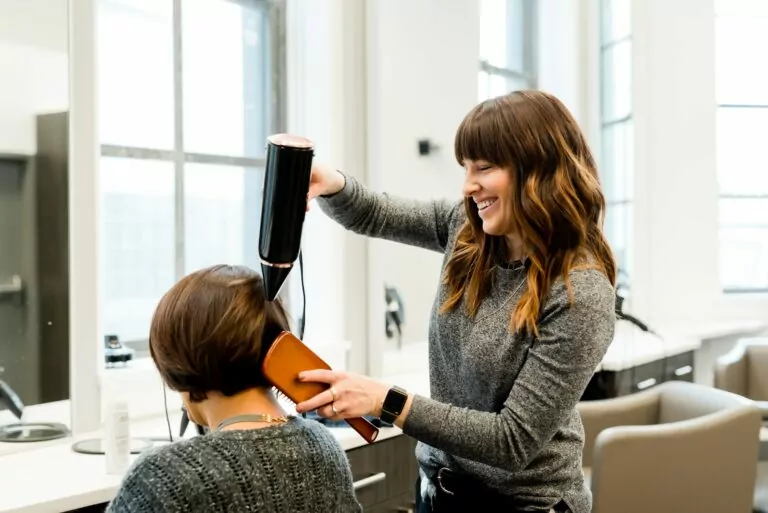 Your hair plays a massive role in your appearance and your confidence too! You deserve to feel comfortable and confident in your appearance, so working with a professional hairstylist who truly understands your needs is critical. With this said, finding the hair stylist that is right for you can be easier said than done. 
While choosing the best professional hair stylist for you might be tricky, with some research, you can find "the one" without the agony of needing to grow your hair every time the cut does not meet your expectations. Whether you need a haircut or are interested in exploring a new style, color or treatment, look to these steps to help you navigate your search for the best stylist for your hair. 
1. Understand Your Options
Before narrowing down your options, you need to know what they are. You may turn to Google Maps, word of mouth, or social media to learn about the stylists in your area. Most businesses are registered on Google Maps, so searching "hair salons in Houston" or "hair stylists near me" will likely show you many options. It's essential to take your time learning about a salon, their methods, training, and the products they use to help you find a stylist that is right for you. 
2. Look at Specializations and Reviews
If you're looking to receive a specialty service, a Brazilian blowout, or hair extensions, you must find a hair specialist with expertise in these services. Narrow down your results to stylists licensed to provide the services and who have experience doing these services on clients. In most cases, stylists will have photos of recent client work to share with you as well. 
3. Go to Consultations
Once you've found someone in your area that is licensed to provide the service you're seeking and has good reviews online, it's time to book a consultation.
These are not a waste of time. In fact, this is easily one of the most critical steps to ensuring that you find a stylist that understands you and the vision you have for your hair. It's an opportunity for you to build rapport with the stylist and see that you're on the same page about the perfect color and cut for your hair. 
These consultations are also important for discussing the products needed for the desired hair services. If you're looking to get hair coloring or a special treatment done, the stylist can ensure that the products required don't trigger any reactions on your hair or scalp by performing a patch test. If your hair stylist brushes over this topic, it might be a sign that they are rushing their services and not prioritizing the health of your scalp and hair. Learning about this during a consultation is always better than finding out at an appointment.
4. Bring Pictures for Reference
One of the most efficient ways to ensure you and your stylist have the same vision in mind for your hair is to bring inspiration pictures of the style or color you're looking for. Leading up to your consultation or appointment, gather a few photos of what you have in mind for your hair. A visual sample is always considered helpful to a stylist, whether they characterize the shape of bangs you desire, the length, the layering, the color, or a combination of it all. Having them on hand will ensure your desires are expressed efficiently to the stylist. What you consider light blonde may not be what the stylist understands as that shade, so bringing pictures can help to seal any communication gap between you and the stylist.
5. Follow Your Instincts
Finally, you need to trust your gut. Handing the fate of your hair over to a stylist can be nerve-racking, but when you find someone you align with, your nerves will be alleviated. Once you've met with your stylist and feel ready to move forward, take that next step and book your appointment! If you feel like it's not the right fit after your consultation, know that there is another professional stylist out there ready to turn your vision into a reality! 
If you're located in Houston and on the search for the right stylist, give us a call here at Therapy Hair Studio. Our hand-selected team of skilled stylists would love to connect with you and bring your dream cut, color or style to life. We understand the challenges of finding the right stylist, especially if you've had a disappointing experience in the past. Our team of seasoned professionals can walk with you through an expert color correction or help you to freshen up your look for the season! At Therapy Hair Studio we strive to consistently exceed the expectations of every client that comes through our door.

Are you ready to fall in love with your reflection? Contact us today.