David Peck Trunk Show w/ Therapy Makeup and Hair
At the David Peck Trunk show, the Therapy editorial team got the models ready in a flash using the easy to do "Runway Pony" and great makeup.
Instructions for this look:
-First prep the skin! I used Vbeaute' moisturizer and eye cream (It Kit $165.00). It's so important to prepare the canvas.
-Next I used our Addiction Tinted Primer ($37.50) and set it with our Mineral Powder ($42.00).
-I used a cream shadow ($20.00) to brighten the lids and followed with Onyx Creme Liner ($25.00) to the roots with a flat square brush.
-I applied a few coats of Beauty For Real Miracle Mascara. ($24.00).
-Finally, I dusted a light bronzer on the cheekbones and finished with Marilyn lipstick. No pencil or gloss for this modern look with staying power.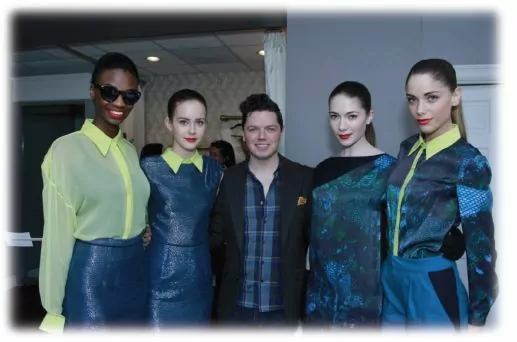 Want more? Call Therapy at (713) 355-HAIR to book a solo makeup lesson with a Therapy Makeup Artist.