Dale Tu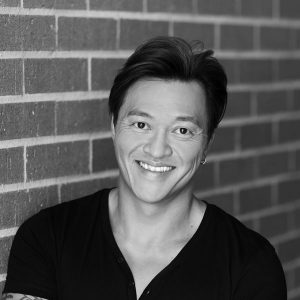 Dale Tu is a highly renowned colorist and stylist who has received countless accolades for his work in Brazilian blowouts and Keratin treatments. As an internationally trained two-time Master Certified Brazilian Blowout stylist, Dale has achieved substantial notoriety for his unique approach to Brazilian blowout transformations. While relentless devotion and a natural love for his craft has led Dale to the top of the styling industry, his methods of connecting to his clients largely contribute to his high demand at Therapy. For each new client, Dale plans out a roadmap to gain a full impression into what needs to be done—thoroughly vetting client requests to ensure they are embarking on the journey together. The experience he offers is full circle, providing clients with styling tips and product knowledge so they can have salon-quality hair long after they leave the salon.
Dale's expertise has brought him as far as Asia, where he is one of the few educators trained in properly applying the Marcia Teixeira Brazilian Keratin Treatment. Dale subsequently spent time working alongside world famous stylist, Kevin Murphy, while serving as one of the original American educators for the KEVIN.MURPHY brand.
However, Dale's international accomplishments do not overshadow his domestic success. As a nominee for the prestigious iAm Fusion Award in his hometown of Boise, Idaho, Dale is considered one of the top stylists in the city. He also spent two years at Boise-based Salon 117—named one of the best salons in the country by Elle magazine.
In addition to his specialty in Brazilian blowouts and Keratin treatments, Dale excels in cut and color. He loves natural-looking styles and old-fashioned highlights, jumping at the opportunity to work with long hair and frizzy hair. His patronage includes celebrity clientele. He personally styled the hair of Jen Arnold—star of The Little Couple. When he is not at Therapy Hair Studio, Dale leads an active life as a fitness enthusiast, competing in hardcore endurance events such as Tough Mudder and Spartan races.