Erin Conley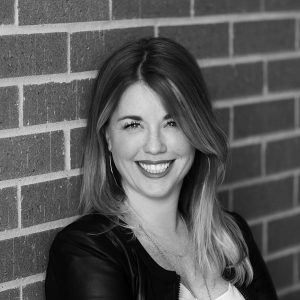 Erin Conley, an expert hairdresser specializing in Balayage techniques, has been a fixture in the styling industry for years. After leaving corporate America to pursue her passion for hair styling, Erin has quickly risen through the ranks as an exemplary stylist that has trained under some of the most influential hairdressers in the country. While starting her career at premiere Houston salon, Blue Mambo, Erin worked under Ronnie Anderson, an international Vidal Sassoon platform artist. Simultaneously, she trained extensively under renowned beauty industry staples, Toni & Guy. Erin is highly requested by Therapy clients for her mastery of Balayage techniques, a European hair painting technique that provides a youthful, sun-kissed look. She also loves working with brides and is adept in creating sophisticated styles for special occasions and nights on the town.
Following her departure from the business world, Erin wasted no time following her true passion. She quickly began attending Visible Changes University and diversified her portfolio by receiving certification from a medley of styling brands like Schwarzkopf, Kerastase, Martin Parsons, and Kevin Murphy. Erin subsequently received professional training from L'Oreal and became certified in Balayage foundation and Balayage techniques. Steadfast in her commitment to rise to the top, Erin continued to complete classes that solidified her technical skills, such as perfecting lines, layering, graduation, and Vidal Sassoon's ABC cutting class.
Erin's skills have allowed her to work exclusively for top modeling agency, Page Parkes, where she often works side by side with Mrs. Parkes herself. Erin's passion for her craft and hard work have resulted in a distinctive following at Therapy Hair Studio, where she continues to add to her growing clientele.