Kelsey Champion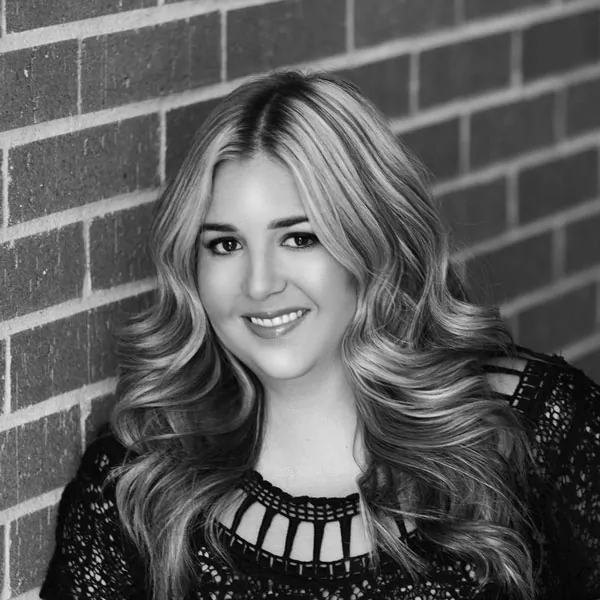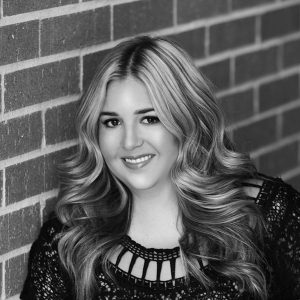 Kelsey Champion is a specialist in hair color, highlights, and color corrections. She joined our team as an apprentice to Luis Perez, co-founder of Therapy Hair Studio, in 2011, and since then has made a name for herself among the top colorists in the city. Kelsey discovered her passion for hair styling at a young age and she has spent her life pursuing the knowledge that would elevate her to the best salon in Houston.
Kelsey graduated from Paul Mitchell's Beauty School and began at Therapy shortly thereafter. Since then, she has taken numerous classes at the salon and elsewhere, including receiving her up-do training certification in 2013 as well as color correction training from L'Oreal. She is also certified in Brazilian blowouts. Kelsey is always on the lookout for new techniques and emerging trends. She is committed to continually growing her already-impressive skills and always giving her clients results that make them feel confident and beautiful.
Her experience studying color under Luis's masterful guidance has grown Kelsey into a passionate and mindful colorist. She believes that "the right color for the right person is key" in performing color services. Her past training and ambition have propelled her to the enviable position of Luis's backup, giving her the opportunity to work with his elite clientele. She has also developed her own avid following and works on hair for people from all over the U.S. Since launching her career, Kelsey has quickly become a star and will continue to shine brightly at Therapy Hair Studio.