Are Perms Still Stylish in 2022?
The perm was a popular hairstyle decades ago. As with all trends, it faded over time. Some people cringe at seeing their crimped hair in pictures from the 80s. However, the trend seems to be popular once again.
Many women and men, including celebrities, have changed their hair with a perm this year. Perms don't have to look like they did in the past. Adding a modern-day twist creates a more current and unique style.
The Return of the Perm
Pop culture seems to have had a hand in bringing back the perm. You see perms everywhere you look. Singers, movie stars, and characters in TV shows flaunt their perfectly permed locks.
Unlike when the style first appeared, today's perm has a modern touch. Solutions and perm-wrap techniques have evolved with technology. Perms are no longer about over-processed, tight curls leaving the hair feeling brittle. Instead, they add texture and volume with soft, loose waves that look shiny and silky smooth.
The world of hair styling has become genderless. Women aren't the only ones running to the salon to get perms. Men get them too. A perm is a unisex style that gives hair bounce and volume.
Can Anyone Get a Perm?
A perm can work for any hair type and most lengths. However, if you have damaged hair follicles from heat styling or bleach, a perm might not suit you. Starting with healthy strands is crucial since the perming chemicals interfere with the hair's natural texture.
If your hair is flat, a perm can add movement and volume. It's a fun way to change things up from the style you've had your whole life. The perfect candidate is someone who enjoys creating texture and waves with a curling iron or rollers.
Perms also offer benefits to people with curly or wavy hair. Sometimes, curl patterns drop and become less defined as people get older or consistently treat and style their hair. You can get your bounce back by creating tighter curls with a perm.
You should avoid a perm if you color your hair regularly. Overly bleached or color-treated hair leads to weaker strands. Over-processing also exposes the hair to chemicals that can alter the structure, causing split ends, frizz, and cuticle breakage.
If you want to try a perm anyway, you can. However, you must color your hair at least two to three weeks before or after your perm appointment. Your stylist can use perming formulas specially designed for color-treated hair.
Different Types of Perms
A perm isn't a one size fits all style. You don't walk into a salon and simply say you want to perm your hair. There are many types available depending on your desired result. The most common types of perms include:
Body wave perms – A body wave perm creates loose waves, adding movement and body to the hair.
Spiral perms – A spiral perm is a more traditional type, commonly used in the 80s. It creates tight, corkscrew-like curls.
Beach wave perms – A beach wave perm adds a little oomph to strands without overdoing it. It creates a subtle look to otherwise limp or lifeless hair.
Spot/partial perms – A spot/partial perm is perfect for people with multiple textures and curl patterns in their natural hair. Different curling rod sizes create curls to match the existing texture.
How to Properly Care for a Perm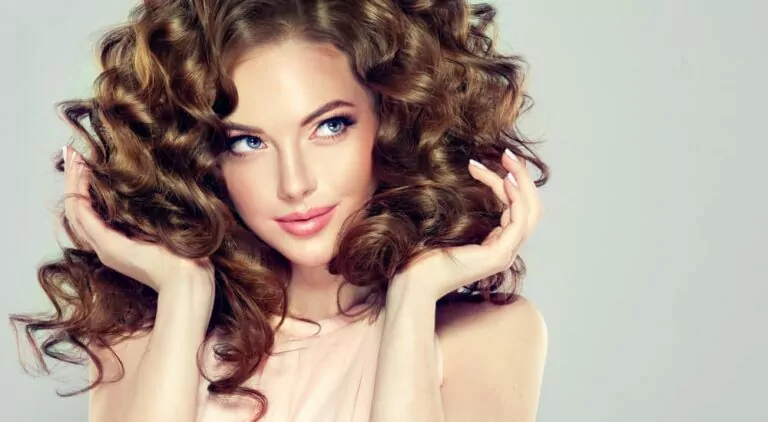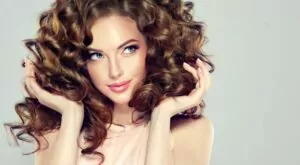 Once you get a perm, ensuring it lasts is essential. You must follow the necessary aftercare instructions your stylist provides to extend the life of your permed hair. Common tips for making a perm last include:
Avoid combing your hair for at least 24 hours after your appointment
Wait for the perm to set for two days or longer before washing your hair
Deep condition every two weeks
Avoid using heat styling products
Wait at least two weeks after perming your hair to dye it if you want to add some color
Avoid putting your hair in a ponytail before washing it
Maintain moisture with moisturizing products
Don't wash your hair every day
Interested in a Perm? Contact us for an Appointment Now
One of the many benefits of a perm is how infrequently you must get it done. People with shorter hair can typically wait three to four months before another perm. Waiting nine months to a year is possible with longer hair. It depends on the type of perm and chemical solution used to create the curls or waves.
At Therapy Hair Studio, we offer quality perming services to clients in the Greater Houston area. Since 2008, our stylists have given people of all ages beautiful locks to suit their style and enhance their features.
If you want to perm your hair or come to us for another service, call us at (713) 355-4247 or contact us online for an appointment today.
Related Pages: