Can Men Get Their Hair Cut at a Salon?
The answer is yes! Men can absolutely get their haircut at a hair salon.  In fact, many men prefer to get their haircut at a salon over a barber shop for a number of reasons. Therapy Hair Studio is one of the top hair salons in the Greater Houston area offering professional hair and aesthetic services to men and women. This blog post will outline some of the benefits for men to get their hair cut at a salon like ours.
Why Men Should Get Haircuts at a Salon
There are many reasons why men should get their haircuts at a salon. Because men's hair is generally shorter, finding a stylist you can trust to regularly cut and maintain your hair is important. There are several benefits to looking to a professional hair salon to find the right men's stylists. Here are some reasons why men should get their haircuts at a salon.
Excellent Environment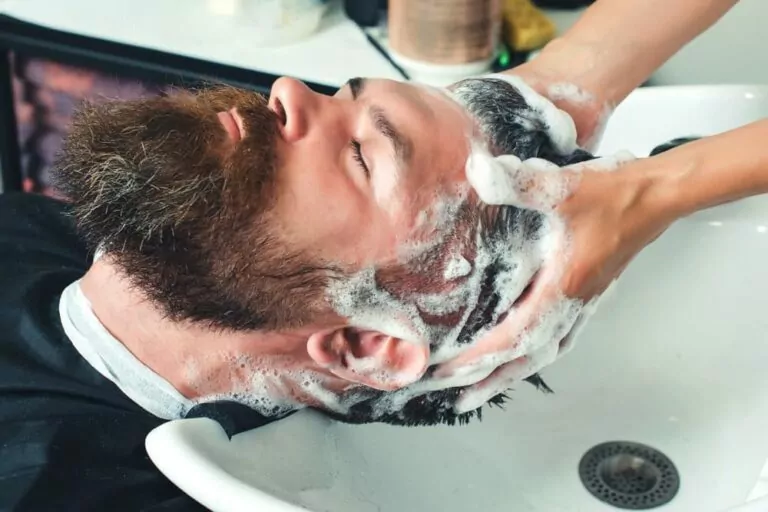 The salons in today's modern world are not only designed for women but also men. A high-quality salon creates an environment where men can unwind, enjoy themselves, and experience the salon's top-quality service. 
During a haircut, they provide services that a typical barbershop cannot. Enjoy a relaxing head massage and leave the salon feeling relaxed and rejuvenated – the perfect pairing to your fresh new cut. 
High-Quality Hair Products
Salons generally offer a wide variety of products. Whether you color your hair and are in need of hair repair care products, or are trying out a new style and need to explore some new hair styling products, salon stylists can help suggest the best products for you. Professionals in salons have a great deal of training and experience with various hair types, so they are knowledgeable about various hair conditions and the specific products your hair requires. At Therapy Hair Studio, we provide professional hair stylist products chosen specifically to help our clients maintain salon-quality hair in their everyday lives.

Haircuts in Any Style
Salon hairstylists have received specialized training in a wide range of hairstyles for various hair types and face shapes. They are more than willing to recommend a particular hairstyle or cut that will best meet your needs.
A salon may show you examples of previously styled hair that has been expertly done, guide you through various cuts, and use your input to help you decide on a new haircut style that will leave you feeling refreshed with confidence. Looking to try out a new hairstyle yourself? Check out our post, 6 Best Haircuts for Men to learn about the styles men are asking for most. Whether you have a specific haircut and style in mind or are searching for something new, salon sylists have the expert advice and experience to cover all of your needs.  
The Best Hair Salon for Men
Given how significant a haircut is to men, finding a reputable salon that can accommodate all of your haircut needs is important. Therapy Hair Studio is a top-ranked hair salon in the Greater Houston area. At Therapy Hair Studio, we provide exceptional men's haircut services in addition to our spa and aesthetic services.
Our skilled team of stylists was carefully selected for their expertise, in addition to having all apprenticed with salon owners, David Bamford and Luis Perez. Along with ongoing training, our stylists are always improving their skills by staying up to date on the newest trends in men's hairstyles. At Therapy Hair Studio, our talented team is dedicated to giving you the greatest cut and styling to meet your own personal desires and needs. Contact us today by calling (713) 355-4247 to speak with our incredible team and book in for the haircut you've always wanted!