Best Hair Products for Frizzy Hair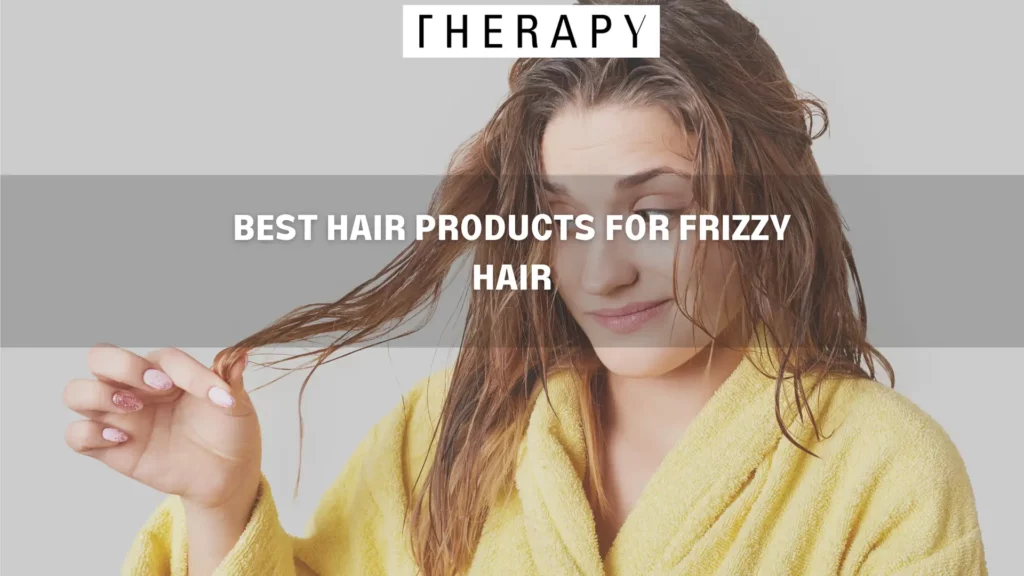 We've all been there – stepping out of our homes feeling fabulous, only to be greeted by the Houston humidity that sends our hair into a frizzy frenzy. But fear not. Therapy Hair Studio is on a mission to rescue those distressed locks. Our expert stylists have scoured the market, tested various products, and now present the crème de la crème for combating frizz.
Here, we'll reveal the products that will transform your hair from frazzled to fabulous. Your hair deserves nothing but the best, and we're here to help you achieve just that.
What Causes Frizzy Hair?
Imagine a strand of hair as a neatly packed row of tiles. When these "tiles" lift up, moisture from the air sneaks in, making the hair puff up, leading to that all-too-familiar frizz. Several factors can cause hair strands to lift, including humidity, heat styling, and using harsh hair products. Moreover, when hair is dry or damaged, it seeks moisture from the environment, which only exacerbates the frizziness.
The good news? With the proper care and products, you can flaunt smooth, sleek locks regardless of the weather or your style.
What to Look for in Products for Frizzy Hair
While we stand behind all our products, you are the one who will ultimately buy them to tame your frizzy hair. With that in mind, here are some general tips for finding quality hair products for frizzy hair:
Hydrating Ingredients: Moisture is vital to keeping frizz at bay. Look for products with ingredients like argan oil, coconut oil, shea butter, and glycerin, which hydrate and lock in essential moisture.
Protein Infusions: Ingredients like keratin or silk proteins strengthen the hair shaft, making it less prone to breakage and frizz.
Natural Oils: Products infused with jojoba, avocado, or grapeseed oil can provide a natural shine and keep the hair smooth without weighing it down.
Anti-humectants: In high-humidity areas like Houston, look for products that include anti-humectants, which help repel excess moisture from the air. Examples include beeswax and certain silicones.
Sulfate-Free: Sulfates can strip natural oils from the hair, making it dry and more susceptible to frizz. Opt for sulfate-free shampoos and conditioners.
Paraben-Free: It's always a good idea to select hair products free from parabens, as they can cause scalp irritation and dryness, which can further aggravate frizz.
UV Protection: The sun can dry out and damage hair, leading to more frizz. Products with UV protectants shield your locks from harmful sun rays.
Positive Reviews: While ingredients are crucial, actual user experiences can give a real-life perspective. Look for products that are highly recommended by those with similar hair types and concerns.
Five Quality Products for Frizzy Hair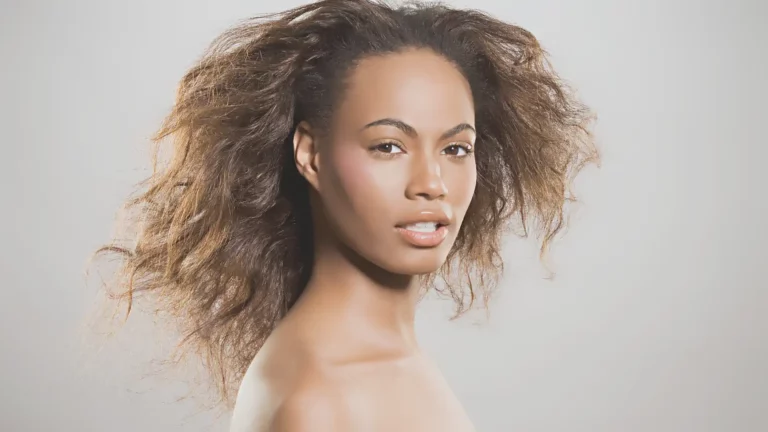 There's no shortage of anti-frizz hair products on the market, but here are a few specific ones we recommend:
Color Wow Dream Coat Extra Strength Ultra Moisturizing Anti Frizz Treatment: Think of this spritz as a raincoat for your hair – repelling water droplets as if by magic. For those with ultra-dry or curly hair, this product saturates hair cuticles with hydrating ingredients and seals them under protective polymers. The result? Hair that's nourished and humidity-resistant for up to three washes.
Olaplex No 6 Bond Smoother Styling Creme: Beyond targeting frizz, Olaplex's Bond Smoother enriches hair for a healthier look. The brand's signature molecule repairs damaged bonds while nourishing oils and protective agents ensure moisture balance. Bonus: it also acts as a detangler, making blow-drying a breeze.
Drunk Elephant Silkamino Mega Moisturising Shampoo & Conditioning Milk: To truly combat frizz, start your routine in the shower with this powerful duo. The shampoo, combined with the conditioning milk, wraps hair in moisture, sealing cuticles to ward off frizz. Knots and tangles? They're history with this pair.
Living Proof Smooth Styling Spray: A blessing for those with fine hair, this spray ensures no heavy product buildup. Silicone-free, it provides lightweight hydration with protection against heat and humidity. Thanks to added beet extract, it even helps reduce breakage and hair fall.
Sol De Janeiro Brazilian Glossy Nourishing Anti-Frizz Hair Oil: This enchanting oil not only combats frizz but also indulges the senses with its delightful salted caramel scent. Just a few drops offer hydration, shine, and a proven seal against split ends. Enjoy frizz-free hair for up to 72 hours while also promoting hair growth for longer, radiant locks.
Investing in the right hair products can revolutionize your hair game. Therapy Hair Studio carries a broad range of products for all styles, including products to help tame frizzy locks. Call (713) 355-4247 or complete our contact form to schedule an appointment.
Related Posts: